Why You Need Food-grade Mineral Oil in Your Kitchen?
Aug 22,2022 | Fzkaly
Food-grade mineral oil is needed in every kitchen. Though it just has limited applications, it is extremely important. Confused? Think about these two scenes:
Firstly, you bought a stylish and elegant wood cutting board for cooking prep. You want this wood cutting board last for a long time, right? Except for properly cleaning it to avoid cross-contamination, you also need to find the best cutting board oil to maintain its sleek and stylish looking as well as its durability. Because the cutting board oil avoids wood absorbs water to avoid warp or crack.
Secondly, if you love to use carbon knives in your kitchen, food-grade mineral oil is also beneficial for your kitchen knives to avoid rust.
That's it, you are aware of the importance of mineral oil. The following article goes over the benefits of oiling your cutting board, the steps to apply the oil properly, and how often to do it to turn your wood cutting board into a well-oiled kitchen implement.
What are mineral oil and food-grade mineral oil?
Mineral Oil is a Petroleum product that is made from oil, refined, and distilled. It is non-toxic, non-drying, colorless, odorless, and flavorless.
Food-grade mineral oil(as determined by the Federal Drug Administration) is transparent, has no odor or taste, and is the best cutting board oil.
What is food-grade mineral oil good for?
Mineral oil is good for wood and metal in the kitchen, let's see the details.
1. Food-grade mineral oil is good for maintaining wood cutting board
The primary purpose of using food-grade mineral oil is to protect the surface of a cutting board to prevent cracks, splits, and overall dryness. Because these issues may flourish bacteria. Food-grade mineral oil is like a water-repellent barrier to avoid the cutting board rot, and keep it plump and protected in good conditions.
2. Food-grade mineral oil is good for caring for Carbon knives
Carbon steel knives are easier to moisture than stainless steel due to their carbon content. If carbon knives stay in a humid environment long time, the knives may become rust. However, oil blades with food-grade mineral oil can solve this problem.
The oil forms a protective barrier on the blades, preventing moisture in the air from corroding the metal. What's more, oil can make knives look cleaner and more bright.
Why use food-grade mineral oil?
Why we use mineral oil is because it won't oxidize and become rancid. oil it to the cutting board can maintain its smooth surface and prolong its longevity.
How to oil your cutting board with food-grade mineral oil?
Don't worry about trouble, oil cutting board is extremely simple.
1. The first step, Cleaning your cutting board well with warm soapy water and a soft sponge.
2. In the second step, after cleaning it, let the cutting board air dry fully.
3. In the third step, pour the food-grade mineral oil evenly over them, rub the oil into the wood, and then, wait until the wood drinks the oil up. Usually, it needs three hours more, overnight is the best. Thus, the best time to oil your cutting board is at the end of the day.
4. Finally, wipe up excess oil that remains unabsorbed. Then, your cutting board will be shiny again.
Tips: If your board is extremely dry, you can repeat the above steps again a second or third time.
For especially dry or new boards, you can apply oil again a second or third time, or opt to apply a board cream using the same technique.
When and how often to oil your cutting board?
Test your cutting board with water, and sprinkle some water on the surface, if the water is absorbed into the wood, then, it's time to oil it.
How often to oil your cutting board depends on how frequently you use your board. We recommend you oil it once or twice a year to make sure the wood is fully saturated and stays shining again.
What kind of mineral oil should you buy?
Remember to choose food-grade mineral oil that doesn't go rancid, which is labeled as "white mineral oil". You must carefully read the product's labeling.
Final Words
Food-grade mineral oil is the best and the most affordable product for keeping your kitchen tools as shiny as ever.
---
Carbon Knives Recomendations
1. Best Seller Chef's Knife: Fzkaly Classic 8 Chef's Knife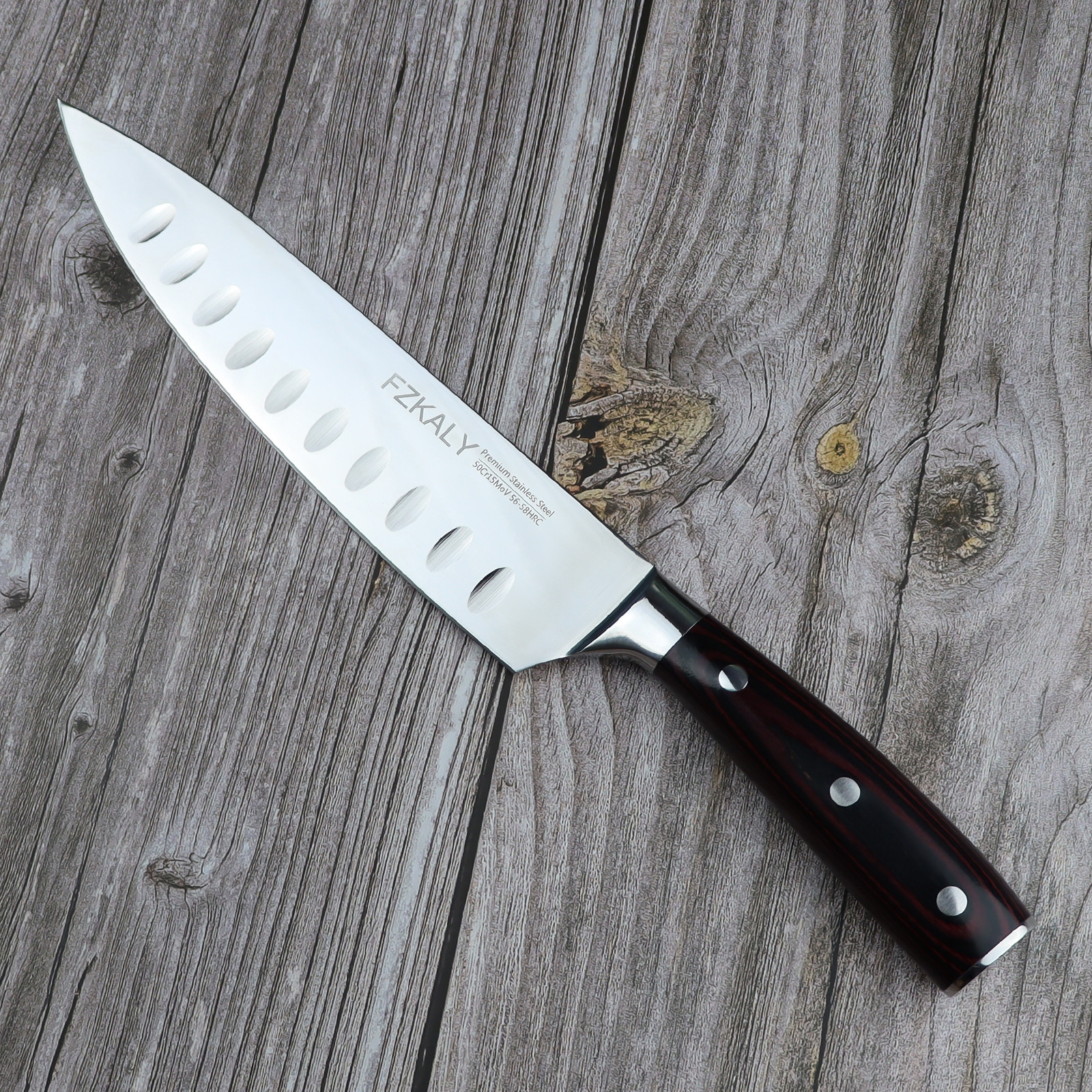 2. Best Value Santoku Knife: Fzkaly 7" Damascus Santoku Knife
3. Best Overall Nakiri Knife: Fzkaly 7" Japanese Nakiri Knife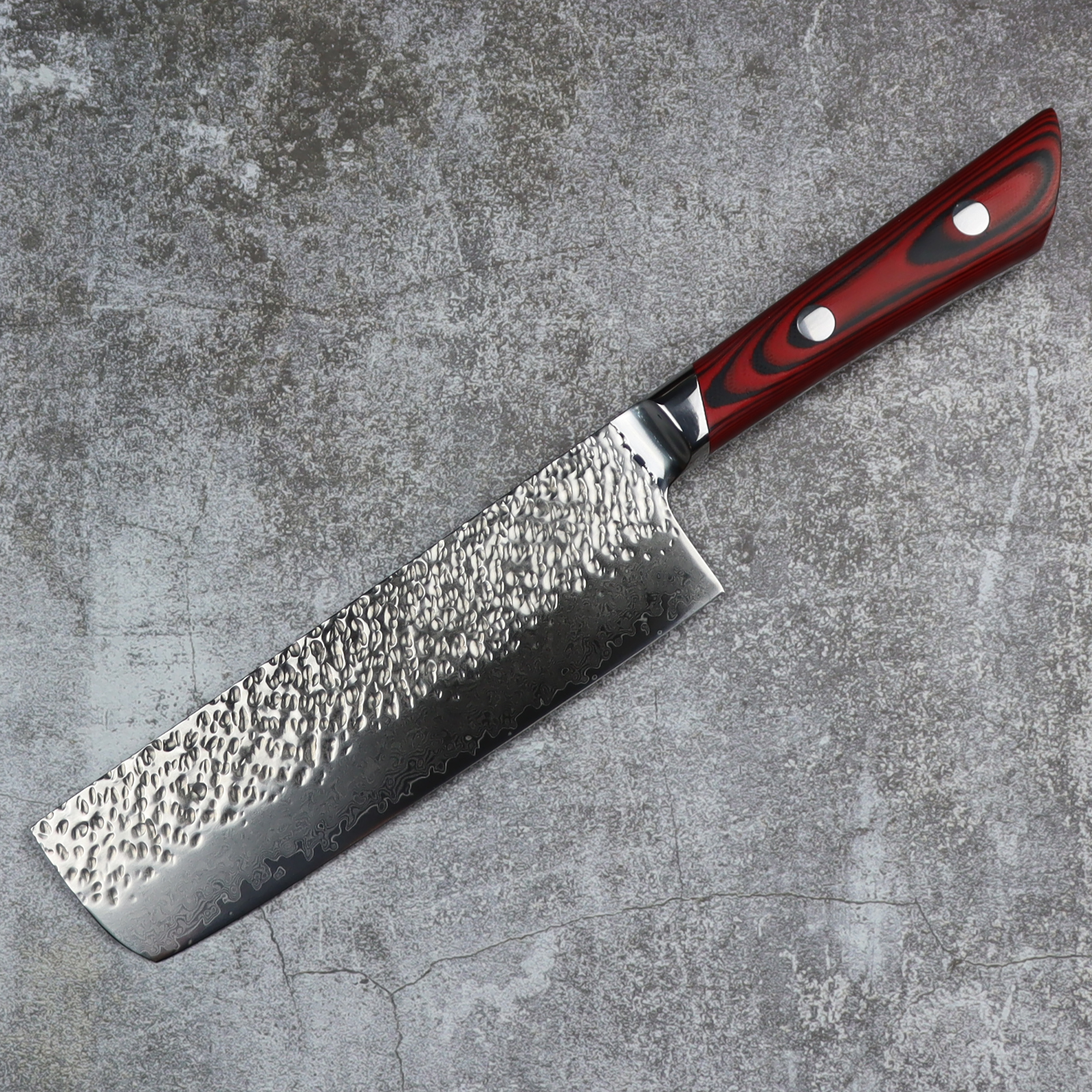 4. Best Versatile Utility Knife: Fzkaly 5" Utility Knife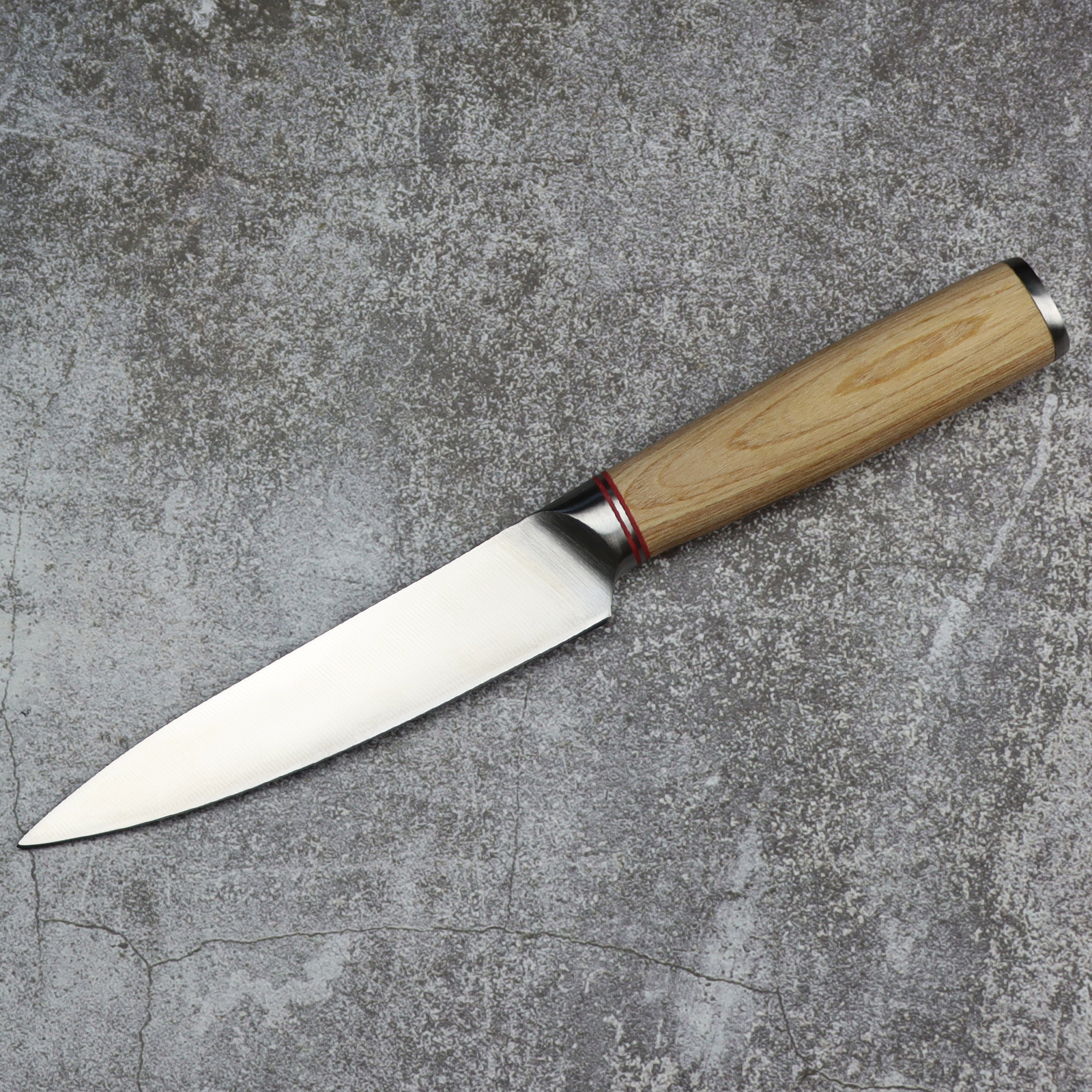 5. Best High End Steak Knife: Fzkaly 6 Piece Non-serrated Steak Knives Set
6. Best Well Balanced Paring Knife: Fzkaly 3.5" Peeling Knife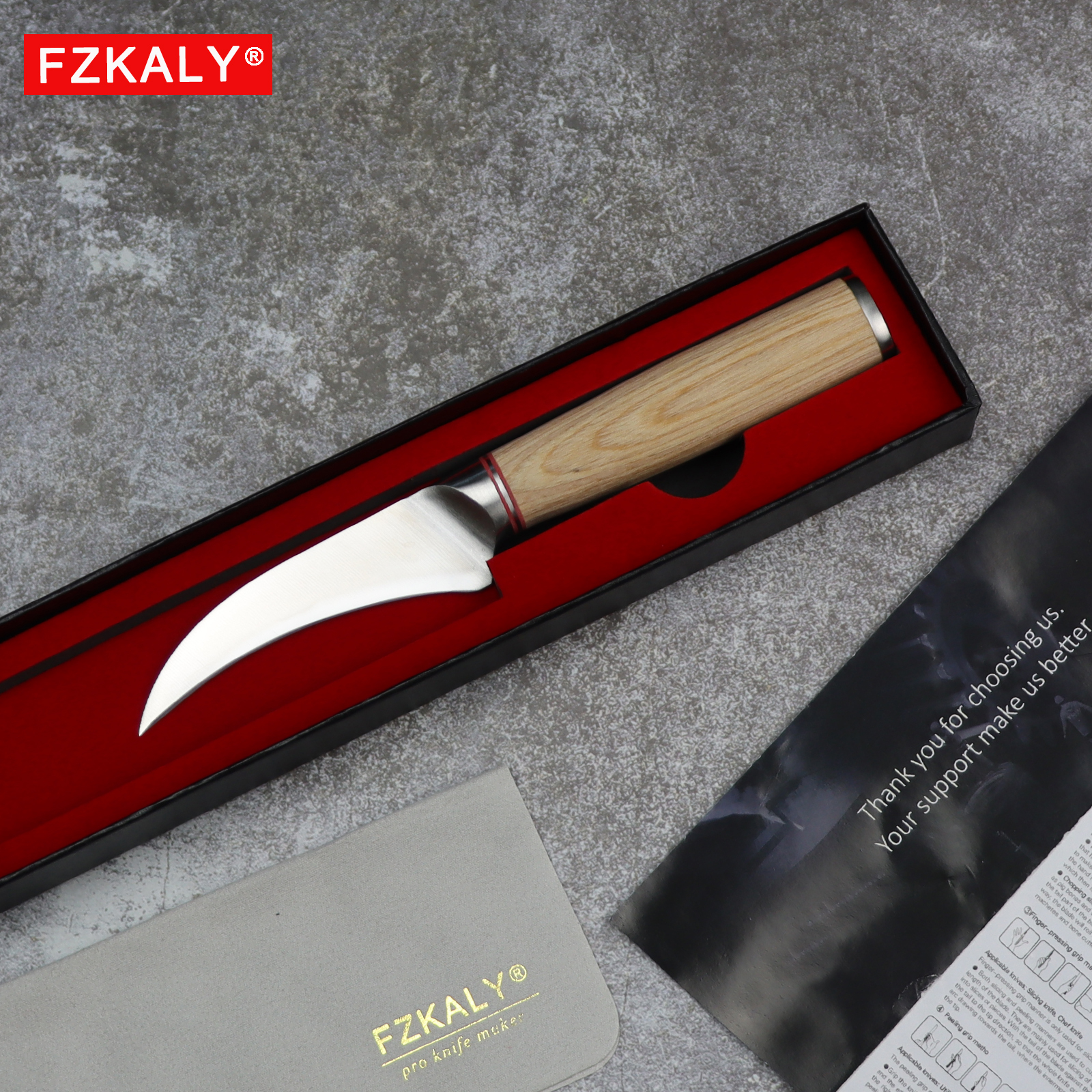 Comment