Everything You Need to Know About Curved Knife
Sep 22,2023 | Fzkaly
Curved-blade knife is not common at home. In terms of a curved-blade knife, I guess you may want to find an ideal knife for precision work. Pro chefs think this shape holds the power to cook more evenly. So, today, we're going to share more curved knife info with you.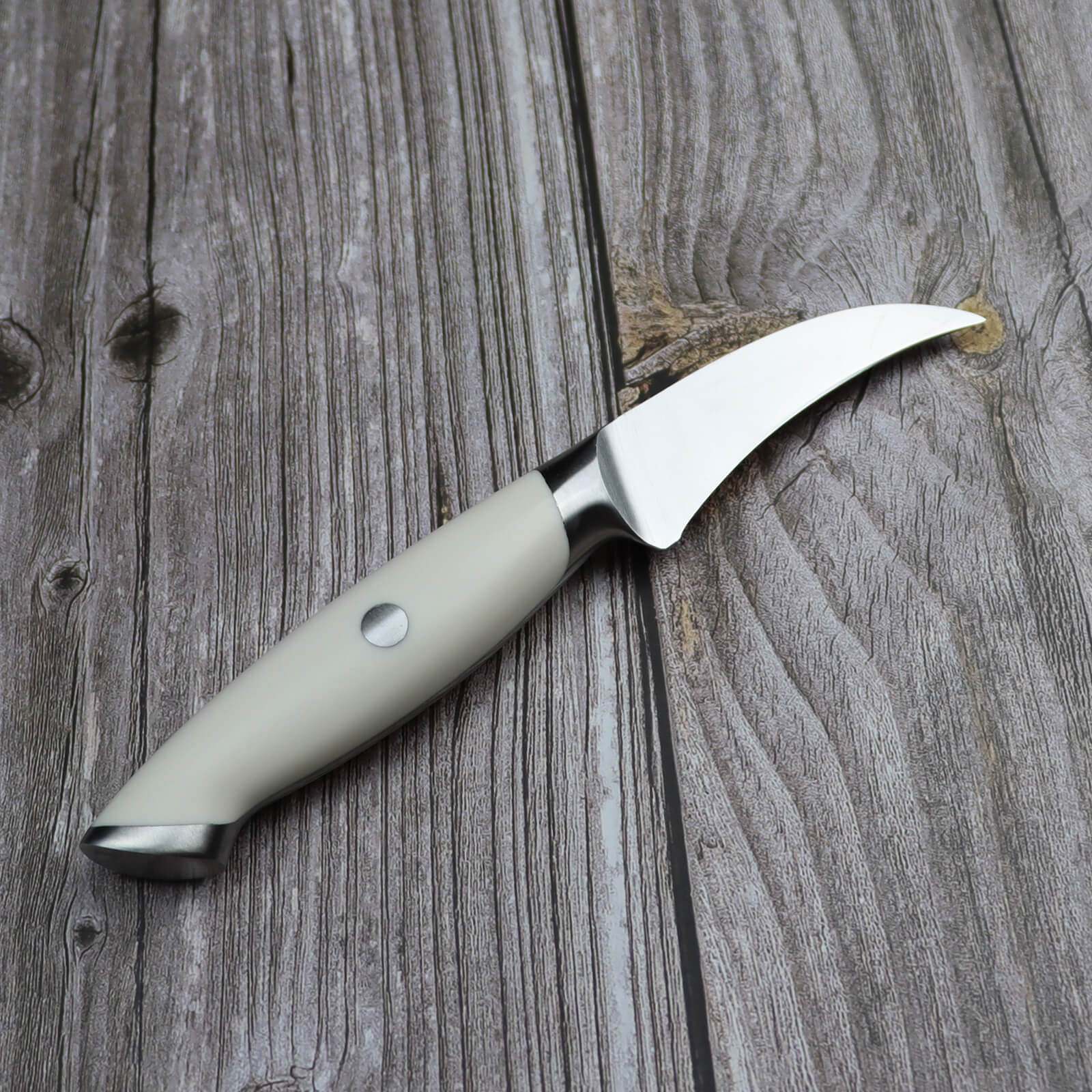 What is a curved knife?
A curved knife is a kind of knife with an inwardly curved blade,
Unlike common chef's knives, the tip is a distinctly curved shape rather than a curved or straight blade.
What is a curved knife good for?
Usually, a Curved knife is perfect for precise work such as peeling and cleaning fruit and vegetables, meat, and boning small bones.
Types of curved knife
There are generally three types of knives with curved blades.
1. Pocket knives
The shape makes removing the blade from the handle easier and offers a wide edge for slicing. also makes it easy to cut in a downward motion.
This kind of paring knife with a curved blade is great for peeling fruits and vegetables, such as trimming cabbage, slicing small blocks of cheese, carving fruit and roasts, removing the eyes from potatoes, easily cutting onions, etc. Though it's not essential for home cooks, it is a great tool for restaurant cooks.
3. Tourné knife
Tourné knife is also a type of paring knife with a shorter and curved blade. It is used in making decorative cuts and garnishes like transforming radishes into florets and tomatoes into roses etc. It is a classical French technique. Of course, it needs some skills to finish it.
What kind of curved blade knife should I choose?
If you're looking for a curved blade knife, we recommend choosing a bird beak paring knife that has a wider application and a lower learning curve. Imagine owning it, how easy it is to remove the eyes from whole peeled pineapples, and peeled ginger.
Where to buy curved knives?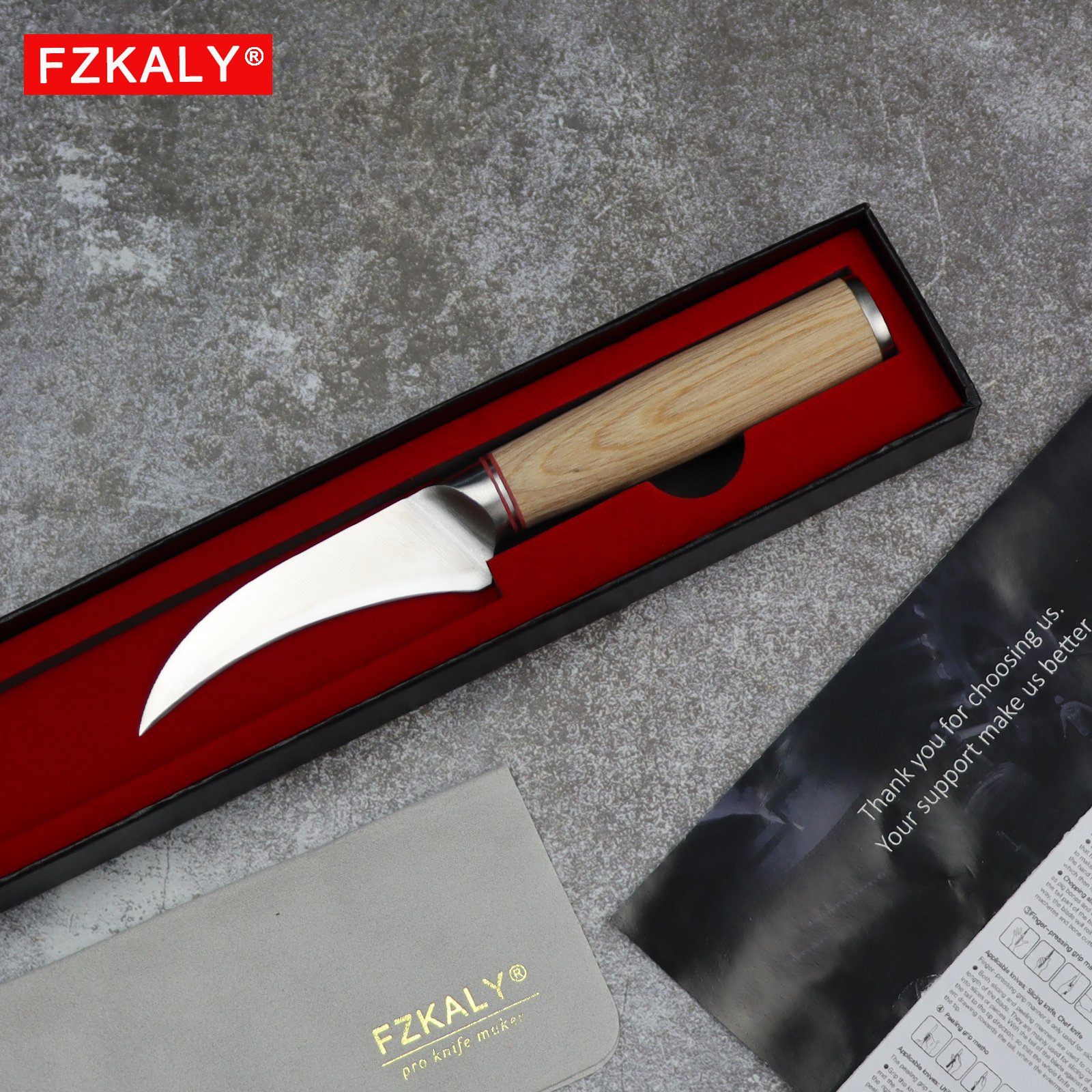 Fzkaly bird beak knives feature a forged blade that ensures high durability and great stain resistance. The hand-finished blade is perfect for precision detail work. and the full bolster ensures safety and makes the knife more balanced to use.
Comment