Exclusive Design Wooden Handle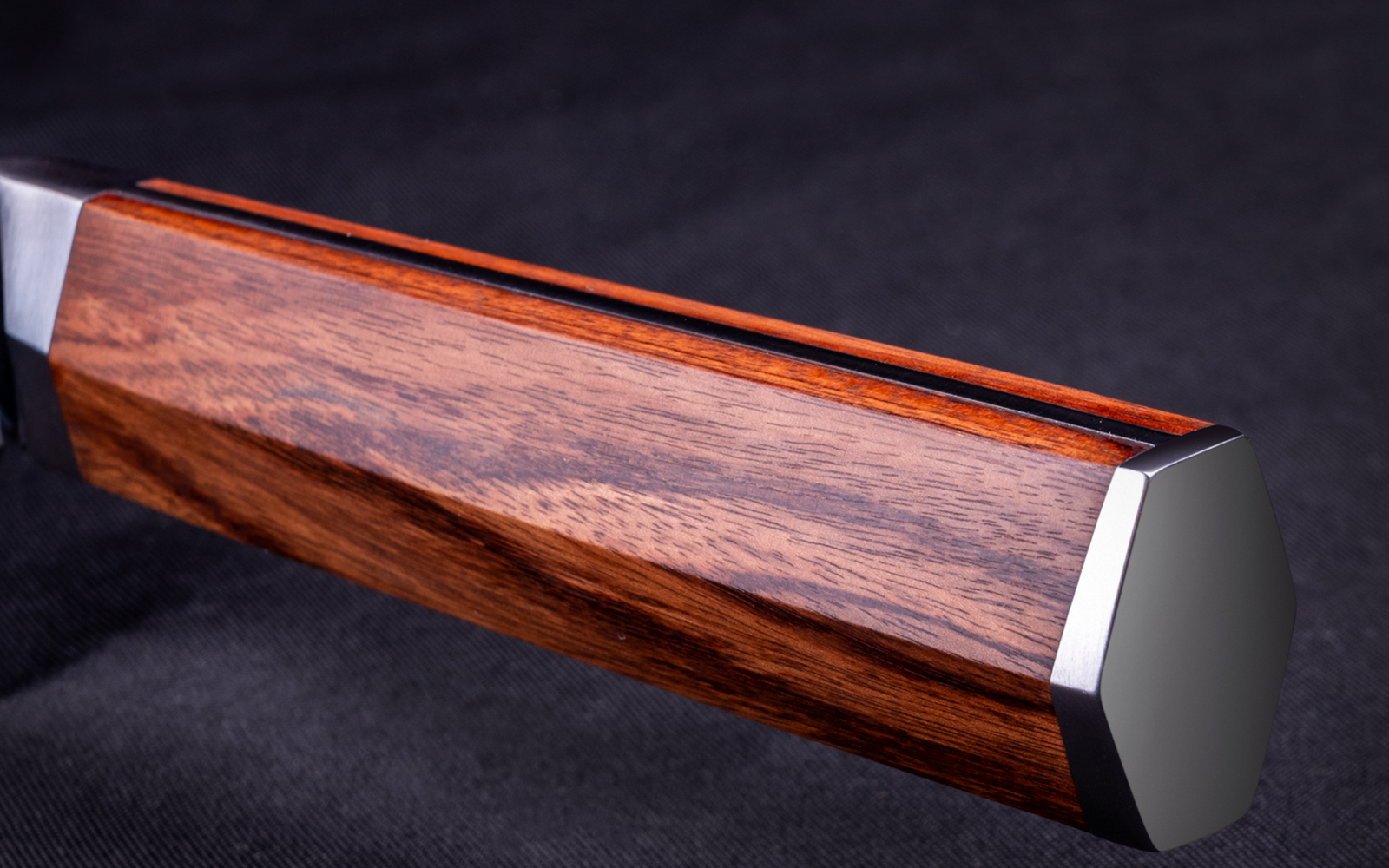 The hexagonal-shaped handle of the Fzkaly Japanese steak knife provides a more comfortable grip and secure hold, reducing the risk of slippage and increasing control during use. The well-crafted exotic wood handle is smooth, comfortable, durable, moisture-resistant, and easy to grip, making it a pleasure to use and creating an enjoyable and stress-free dining experience. Made from renewable resources-wood, an eco-friendly choice.
Effortless Slicing and Clean Cuts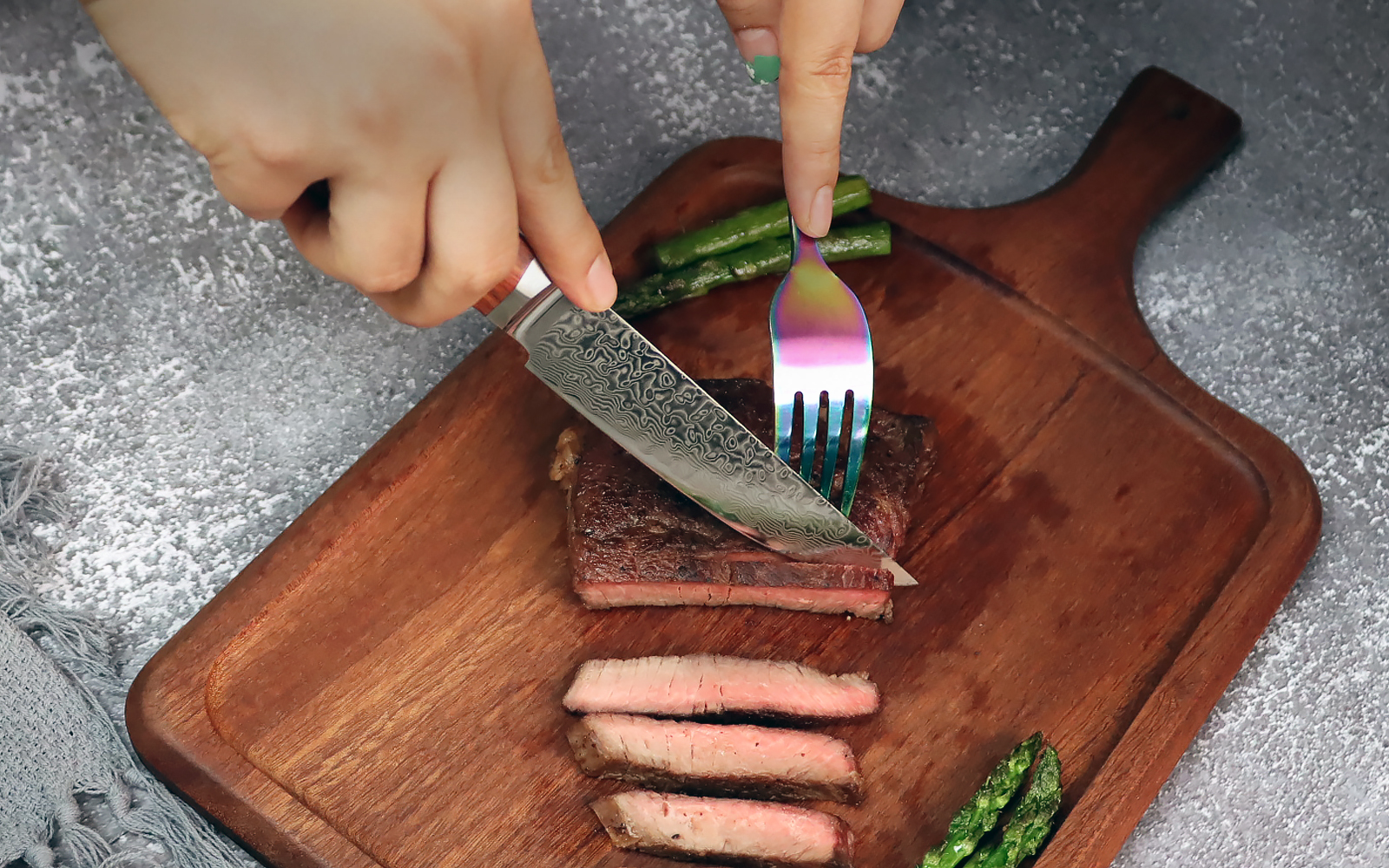 The steak knives are made from 73 layers of Japanese Damascus steel, 60±2 HRC, cut through meat like butter, requiring very little force to slice through even the thickest of steaks. This results in clean, precise cuts that make the meat look appetizing and can enhance the dining experience for you and your guests. Balanced steak knives provide a better grip and reduce hand fatigue, benefiting meat lovers.
Perfectly Crafted for Any Occasion and Gift Choice
Our professional-grade steak knife set offers silky cutting for meat, turkey, pizza, ham, brisket, fish, veggies, and fruits, especially beef and steak. Great for dinners, parties, BBQs, picnics, weddings, camping, RV, restaurant, and hotel. This knife set makes a great gift for weddings, anniversaries, milestone birthdays, or as a housewarming gift and as a gesture of appreciation to hosts. Enhance your dining experience both at home and out.
Attention to Detail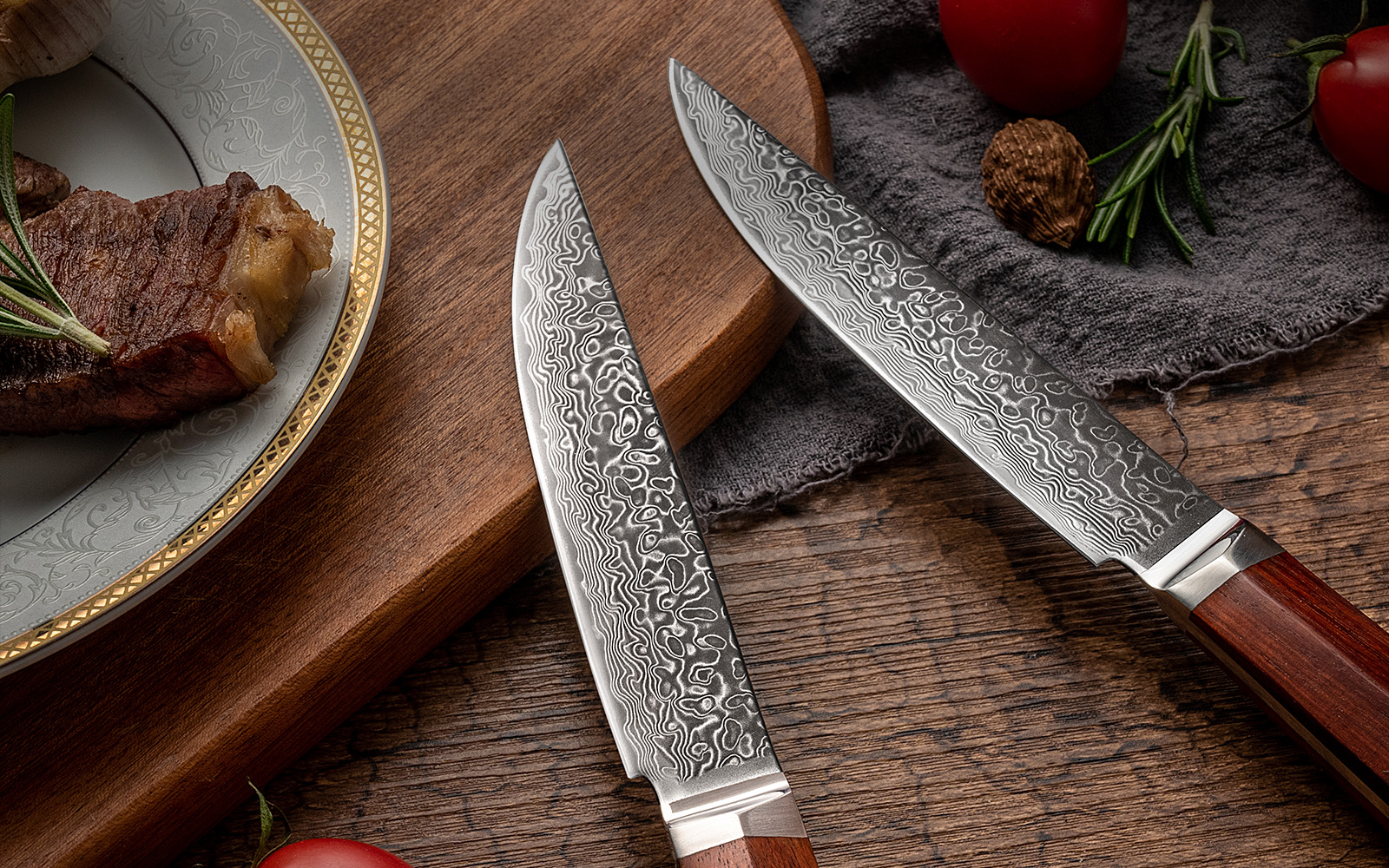 VG10 Damascus steel's unique layering process and high carbon content give it exceptional edge retention and can last for years. The balanced weight distribution allows for effortless use and features a non-slip grip for added safety. The seamless joint between the blade and handle creates a polished appearance, with no visible gaps or joints. Our full-tang steak knife's Damascus pattern and the hexagonal shape of the wood handle add sophistication to any dining occasion.
Drawer Storage and Get The Most Satisfaction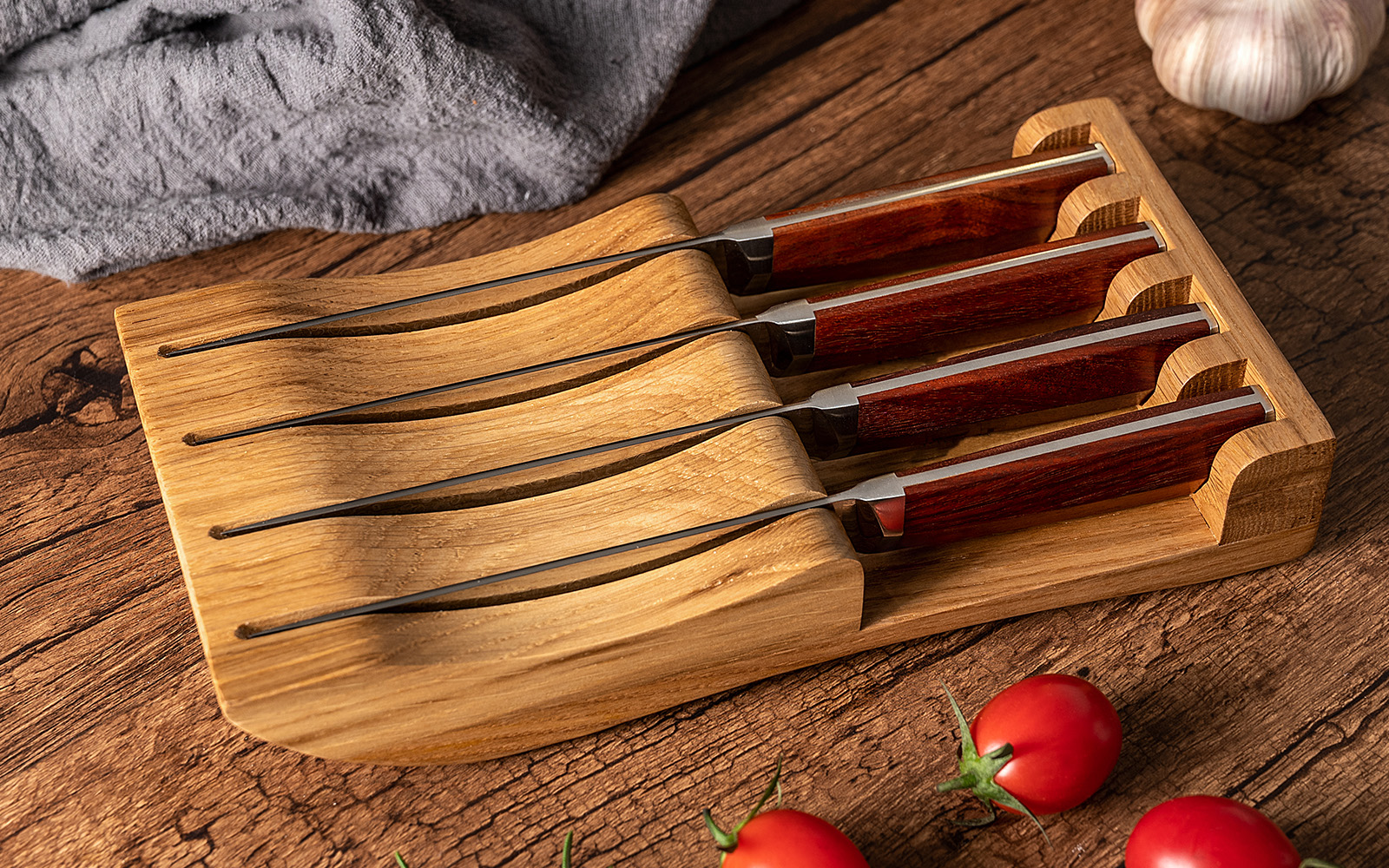 The wood drawer is both practical and stylish, with each knife safely stored in its own slot for safe storage and easy access. We're delicate to create warm dining experiences that bring you closer to your family and friends. Each Fzkaly kitchen knife undergoes rigorous quality inspections before leaving the factory. If you have any doubts about your purchase, feel free to contact us. We are committed to offering a positive shopping experience.
What's in the box
5" Steak Knife x 4
Wood Knife Organizer x 1
Gift Box x 1
User Manual x 1
Soft Cloth x 1
Product Parameters