Are you looking for a fine chef knife roll set for a budget price that will last a lifetime? Here you got the right place.
Fzkaly professional 8-piece knife roll set includes 6 commonly used kitchen knives plus a sharpening rod, scissor, and a convenient portable roll bag. Effortlessly breeze through tough veggies, juicy fruits, cheeses, breads, meats, and more. Whether you're climbing mountains, camping in the wilderness, or fishing by the lake, the Fzkaly knife set will be there to assist you every step of the way.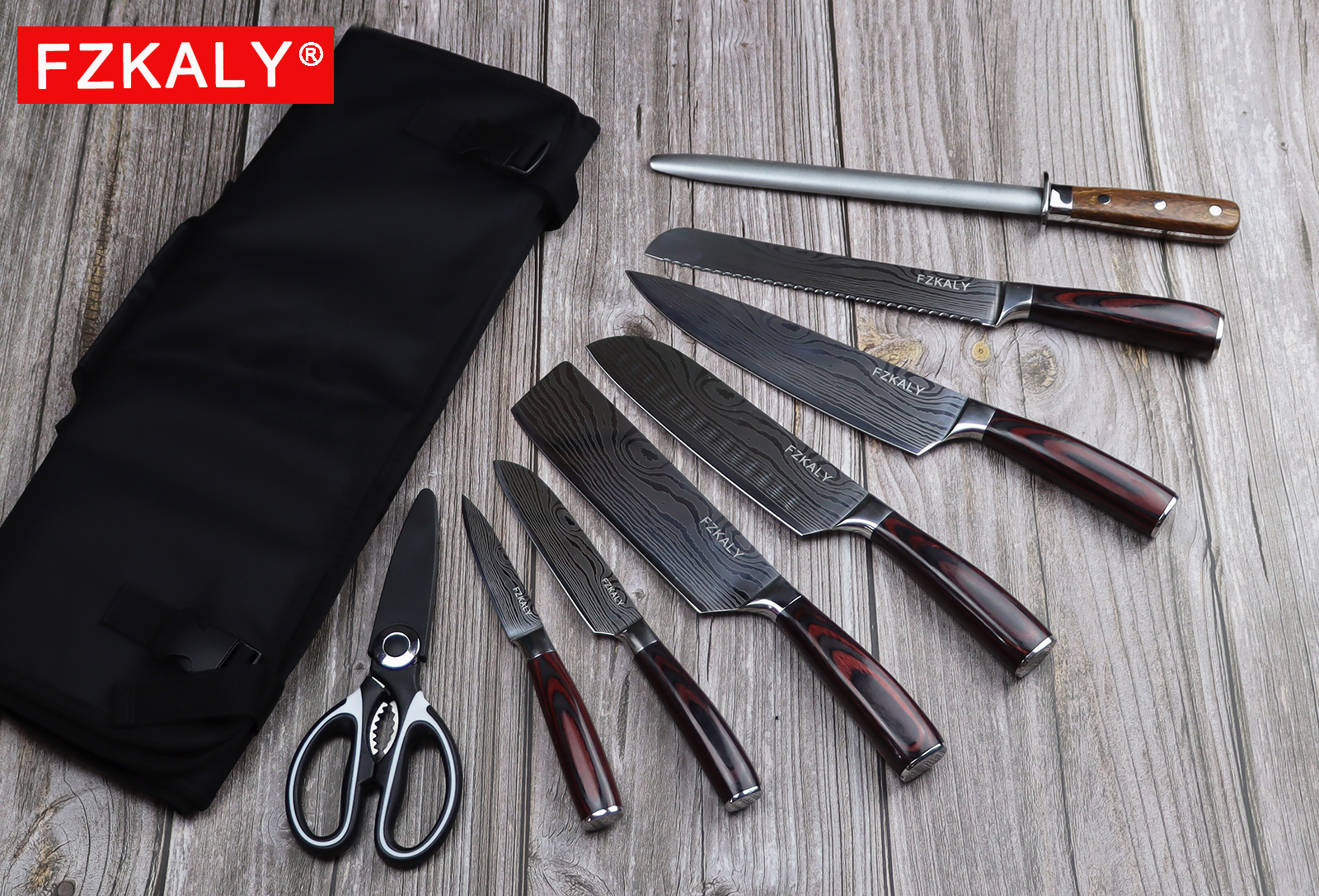 Each knife features powerfully durable full-tang construction (blades are 1 solid piece of metal), and weight distribution is even for control and accuracy. Featuring a vacuum cold/heat treatment process that uses extreme temperatures to create a harder and more durable blade, ensuring the blade maintains its sharpness for longer periods of time.
The blade is crafted from high-quality stainless steel and uses a v-shaped and fine processing blade, which can maintain long edge retention. The surface of the knife is mirror-polished which is smooth and easy to clean. Wipe quickly with a damp sponge and then dry with a soft cloth.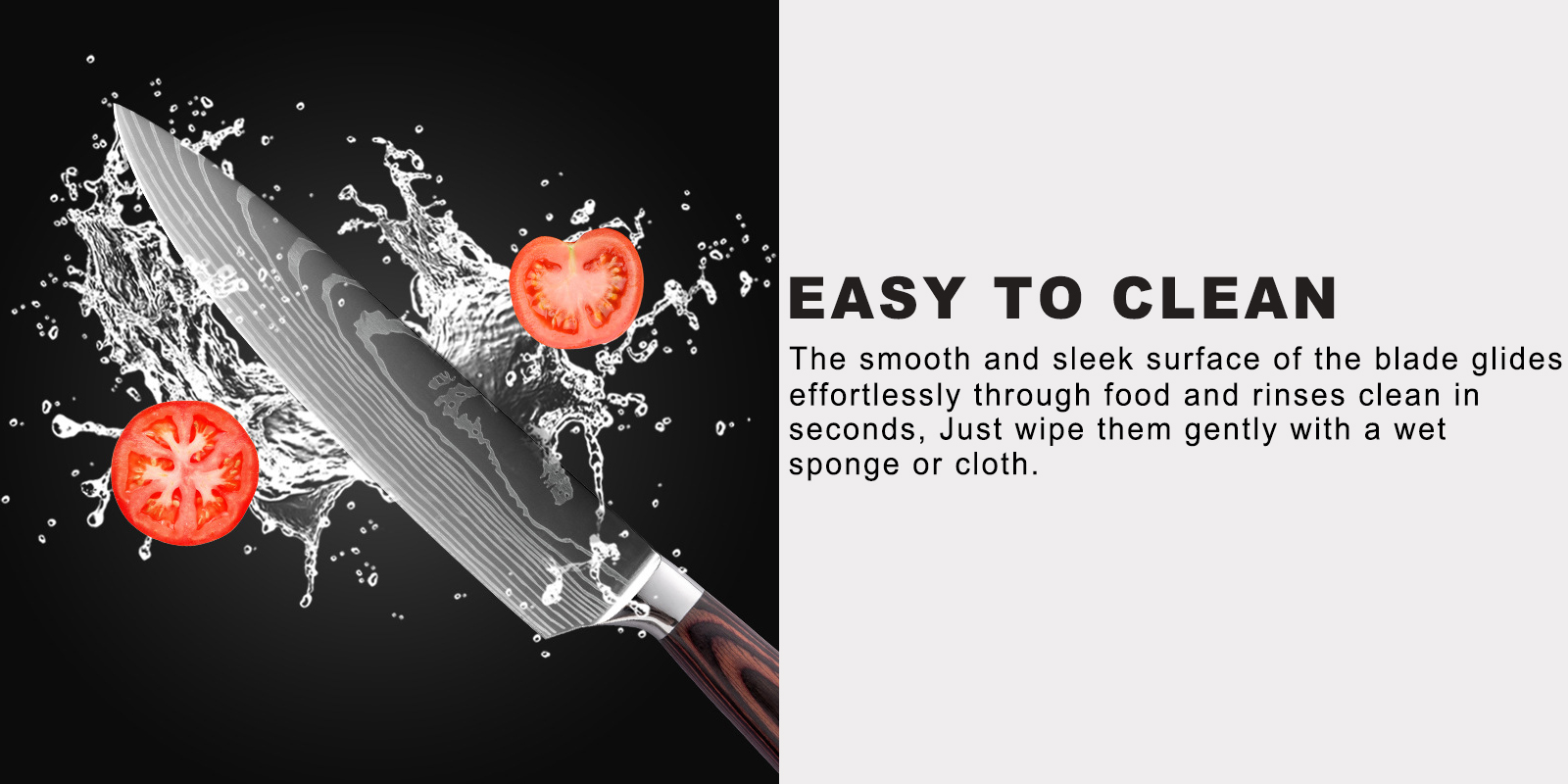 The lightweight and ergonomic color wood handle makes users feel quite balanced and you won't feel finger numbness. Letting you chop, slice, or dice like a pro!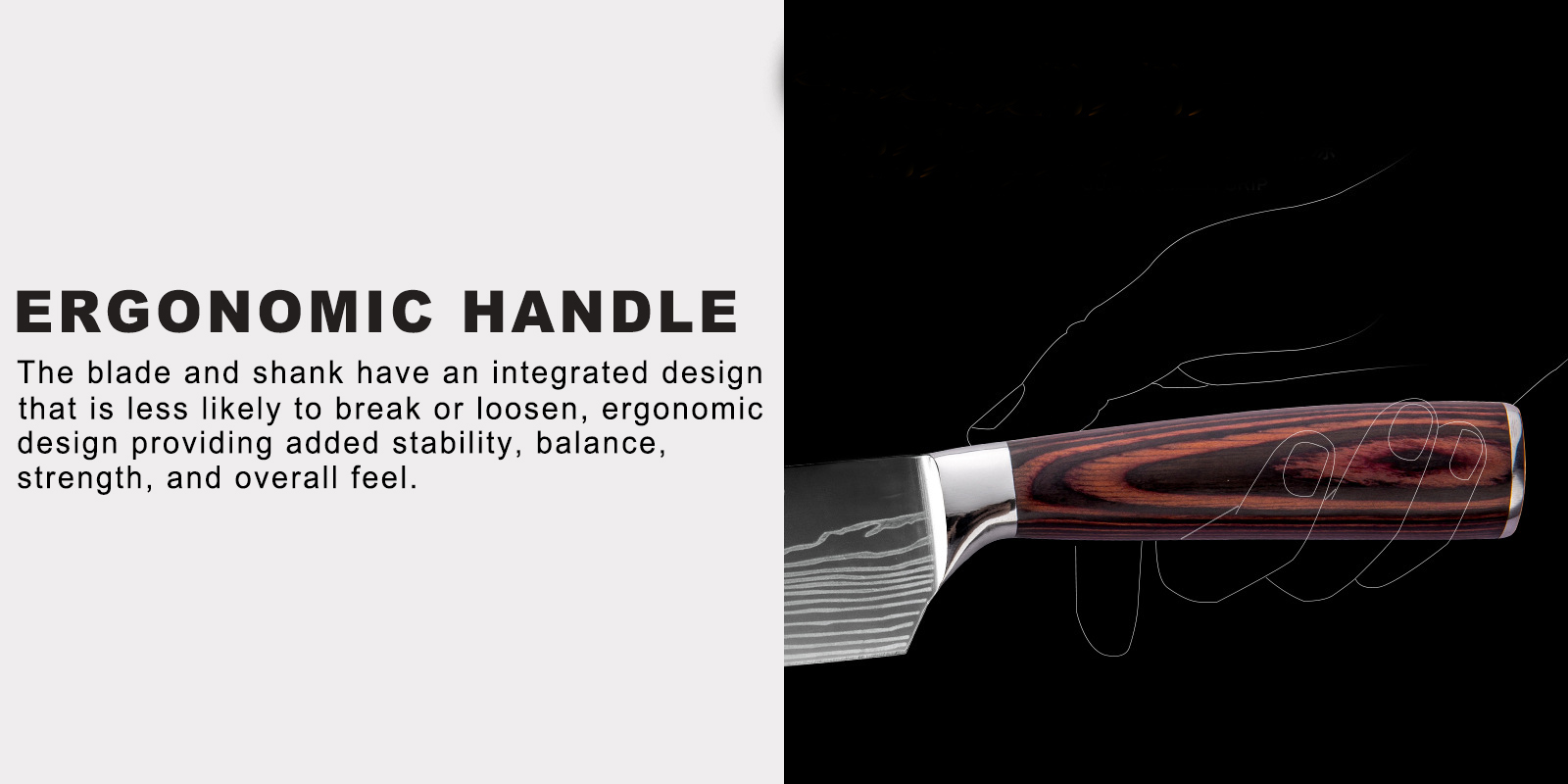 Sharpness at a 14-16° angle per side, the professional, fine-edge blade boasts precision and paper-thin cutting with minimal effort.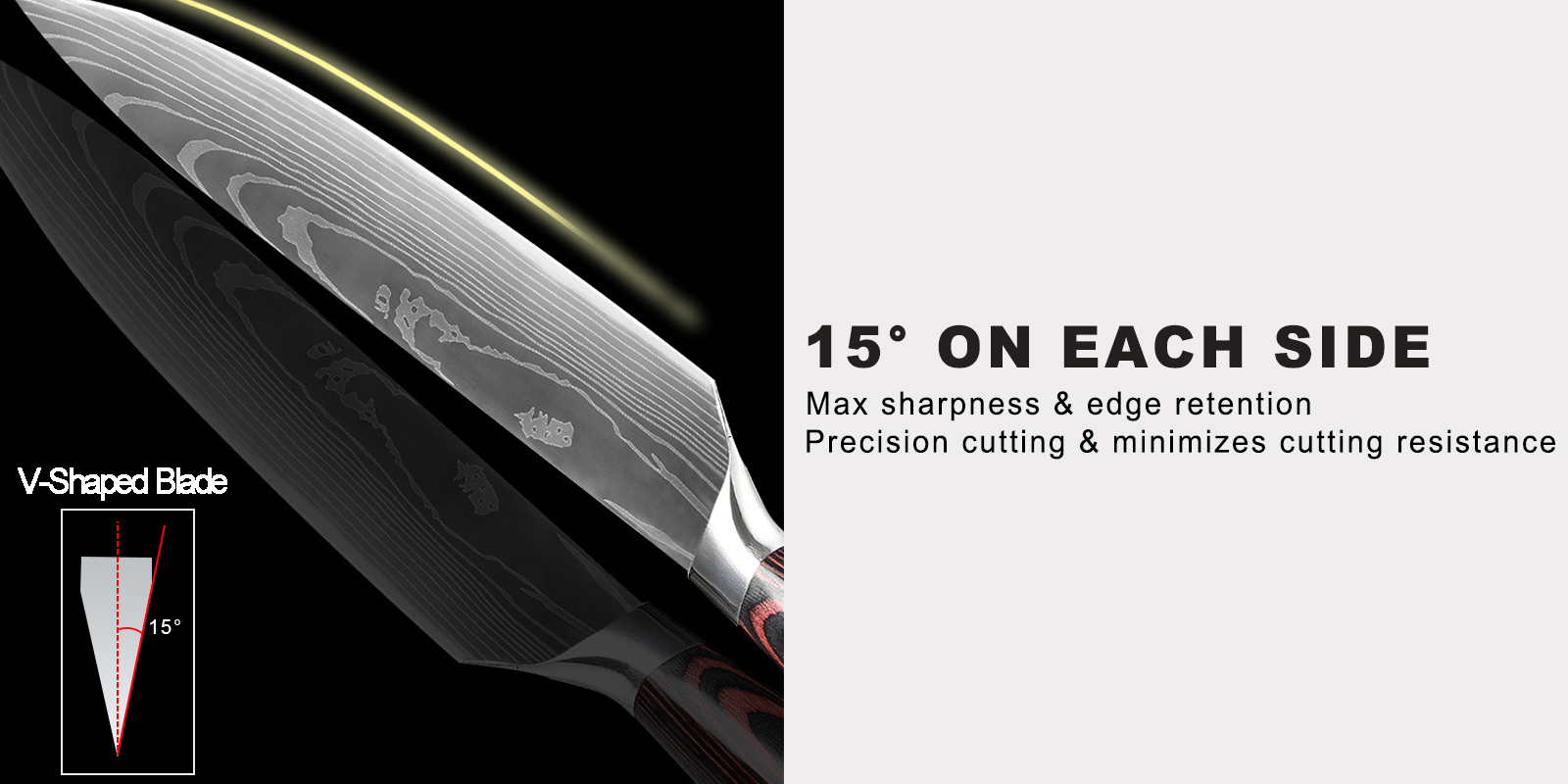 56-58 Rockwell Hardness for ultimate durability and incredible edge retention.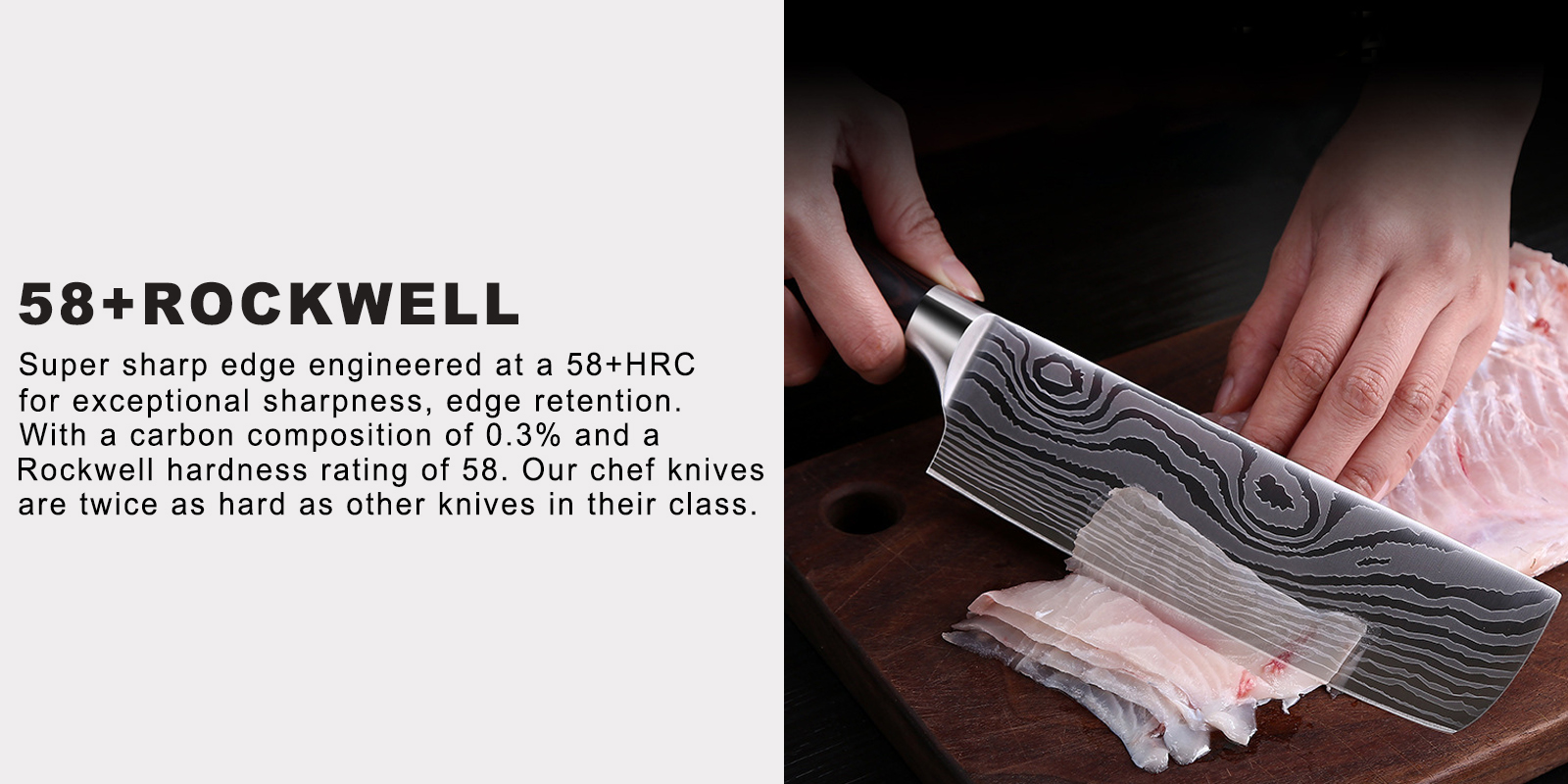 But the greatness of the Fzkaly knife set doesn't stop there! Our set comes with a sharpening rod, making maintenance a breeze and guaranteeing long-lasting knife performance.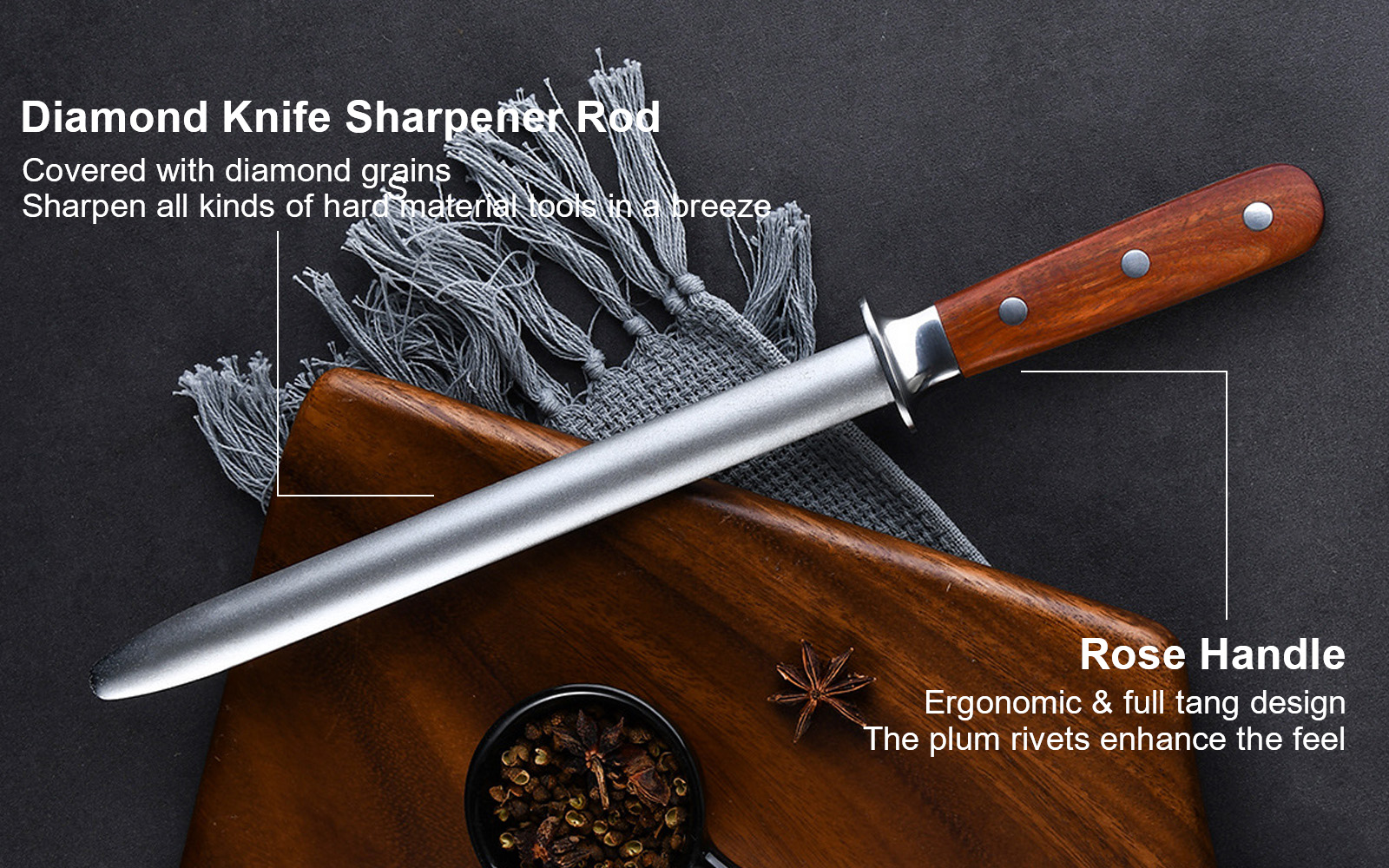 Also, scissors and knife roll bag for added convenience! The scissors come in handy for tasks like cutting herbs, opening packages, and trimming meats. The roll bag keeps your knives safe, organized, and easy to carry wherever you go.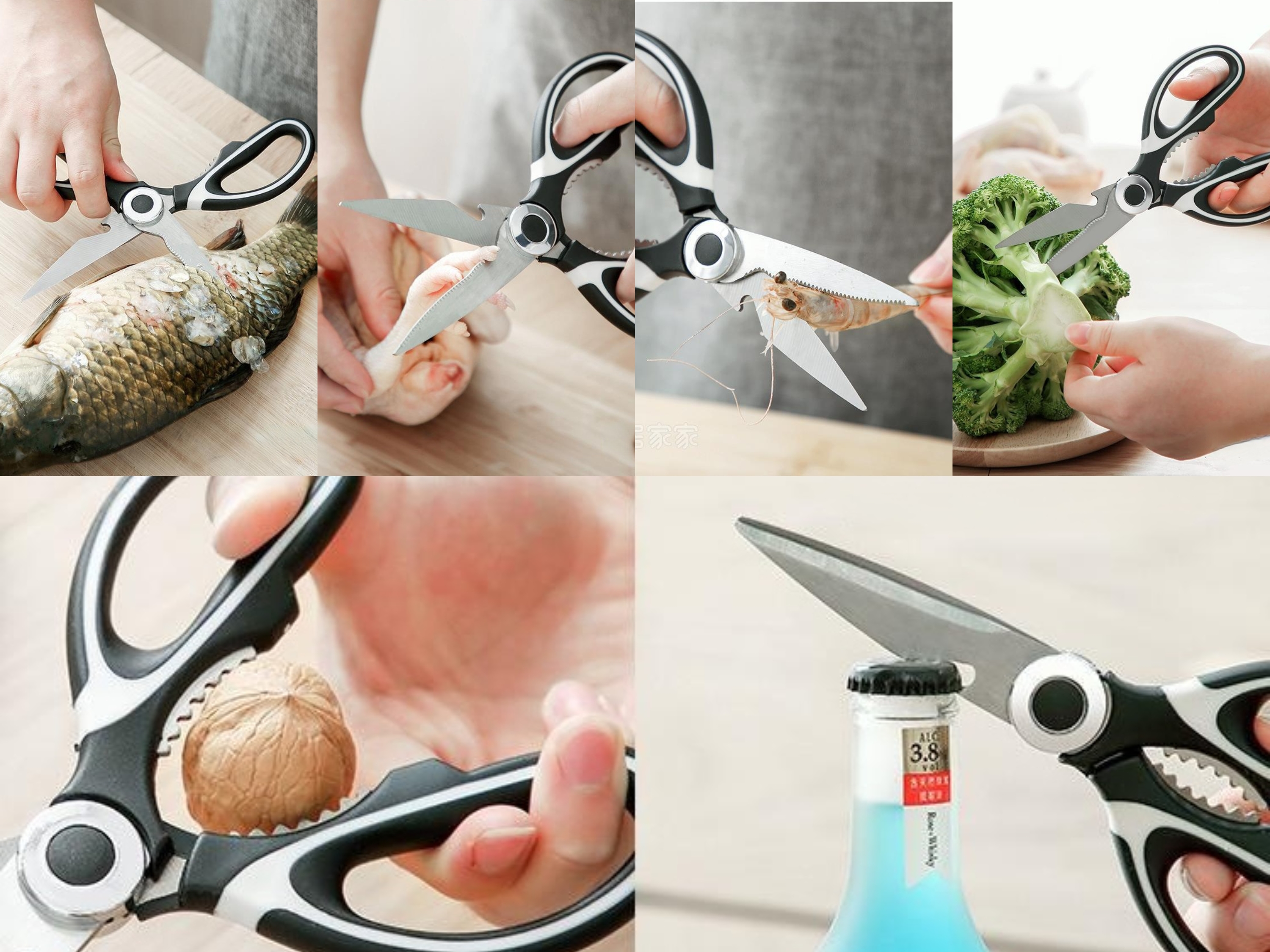 Now, Cook like a pro and enjoy clean, smooth, buttery cuts with this all-rounder 8-piece knife roll set!
What's in the box
3.5" Paring knife x 1
5" Santoku knife x 1
7" Santoku knife x 1
7" Nakiri knife x 1
8" Bread Knife x 1
8" Chef's Knife x 1
Kitchen Scissors x 1
Sharpening Rod x 1
Chef knife roll bag x 1
Knife sheath x 8