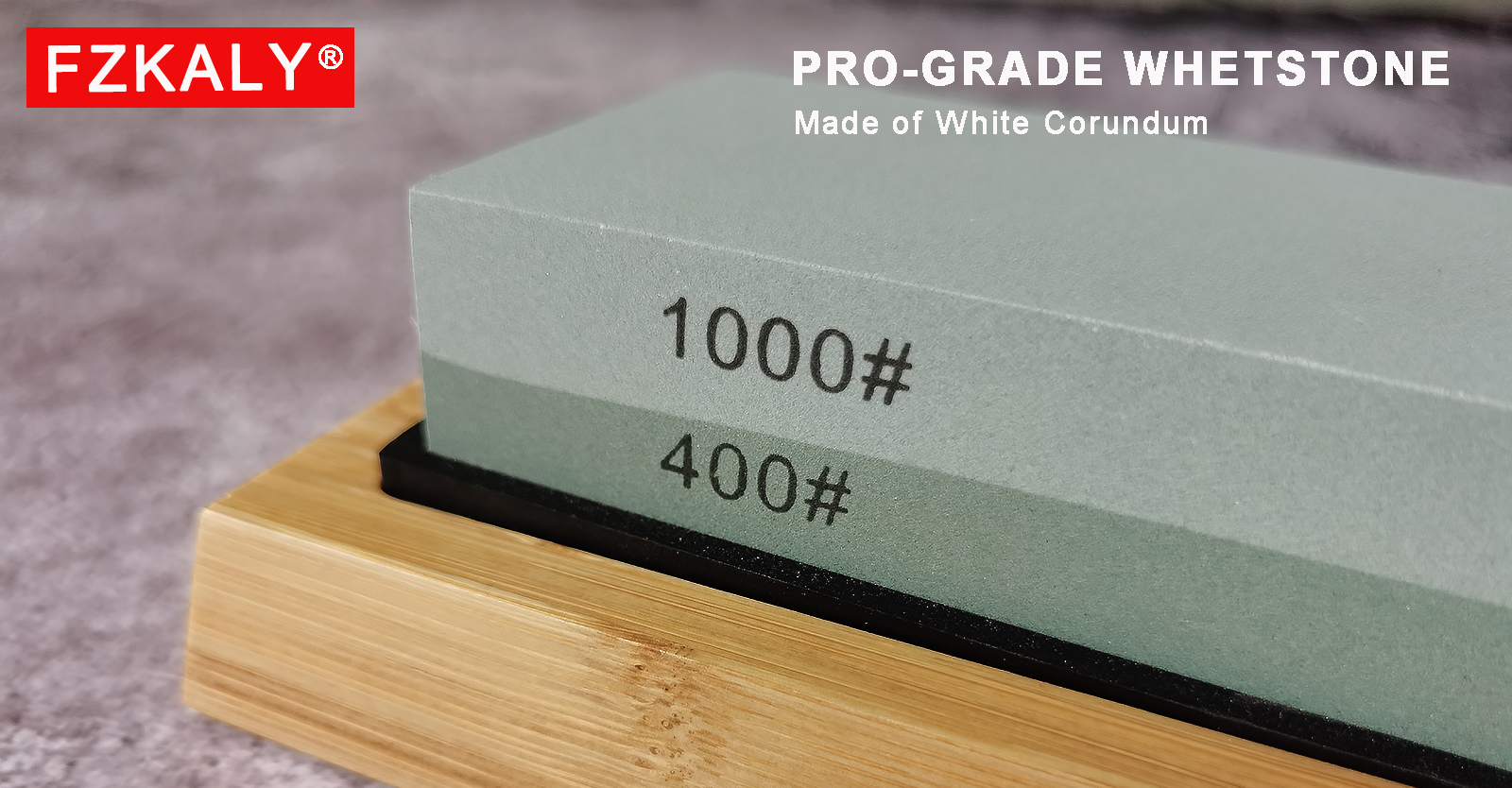 Perfect for sharpening both Japanese and German style kitchen knives, scissors and other bladed tools.
Handmade from pro-grade white corundum, corrosion & heat resistant, it is very durable and easy to assemble.
Whetstone uses water for sharpening, no expensive honing oil needed. Easy to use.
The whetstone provides the bamboo base and silicon holder. It can keep the balance and does not move during the sharpening process.
---
Includes
#400 / #1000 Whetstone x 1
Bamboo Base x 1
Angle Guide x 1
Silicone Base x 1
Flattening Stone x 1
---
How To Use The Whetstone?
Soak the whetstone in water for 10-15 mins.
Put the whetstone on bamboo base & silicone base while you're using the stone to sharpening your knife.
Use the 400 or 1000 grit side for coarse grinding in 10~30 degree angle. Angle guide, helps you to keep the proper angle during sharpening.
Always keep the stone wet during the whole process. Use flattening stone to keep your water stones flat.
Provide extra fine polish on the blade to achieve a finely mirror-finished edge.
After sharpening the knife, clean the knife with wet cloth or water, then dry it. Use a soft brush to clean the stone, then put it in a ventilated place to dry.