Everything You Need to Know About VG10 Steel
Oct 29,2022 | Fzkaly
VG-10 steel is fine steel, when done right, it will perform well. VG 10 steel is highly prized among chefs and knife collectors for making kitchen knives. Also good for making pockets, hunting, and tactical knives. If you are looking for more info about VG 10, here is the right place, we'll make it clear for you.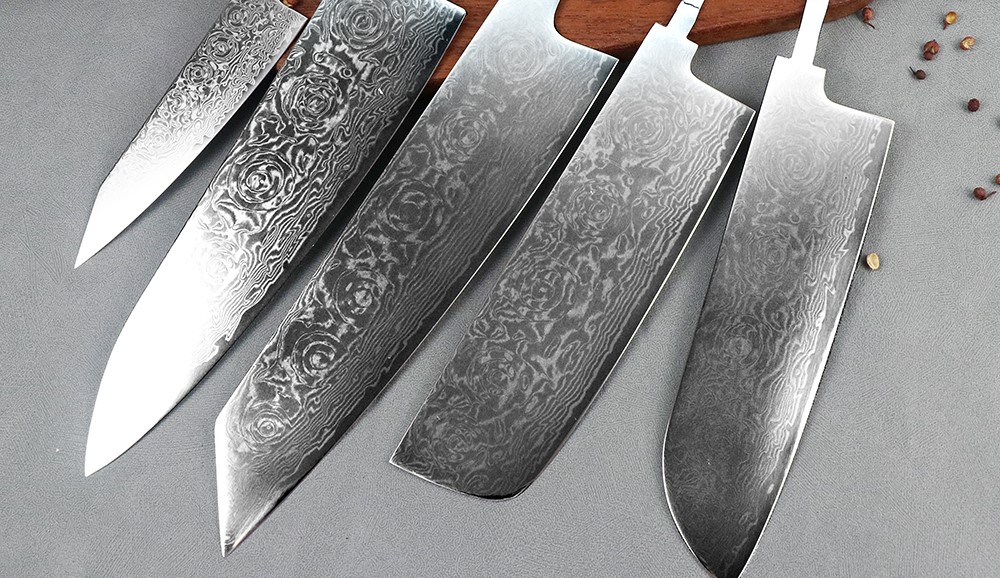 What is VG-10 steel?
VG-10 steel is a special type of stainless steel, that reaches the "gold standard" which is the best grade of steel. With properly forged and treated, VG 10 steel is a good steel for most users.
Is VG 10 steel a type of stainless steel?
Yes, VG-10 steel is a type of stainless steel due to it contains14.5% to 15.5% chromium elements. Generally, when steel contains 12.5% or more chromium, then the steel would be considered stainless steel.
Why VG 10 steel is also called Damascus steel?
As we all know, modern Damascus steel features cladding technology. The steel core of Damascus chef knives usually uses VG 10 steel. So, VG 10 steel is a type of Damascus steel.
VG 10 steel hardness
With the development of knife-making technology, the hardness of VG 10 steel can reach 60-62 HRC after heat treatment.
Why VG 10 steel is a good Damascus steel?
VG 10 stainless steel is a mixture that contains different metals. It is these small amounts of metals that ensure its quality.
Let's see the details.
1. VG 10 steel has high hardness
As we mentioned above, VG 10 hardness can reach up to 62HRC. It contains 1.30-1.80% Cobalt (Co), 0.5% Manganese (Mn), and 0.25-0.35% Vanadium (V), all of these harden the steel. At the same time, The Vanadium improves its resistance to tearing and scratches to keep the blade nice looking.
2. VG 10 has high toughness
You may worry about the high hardness along with low toughness which makes the blade easy to break or chip.
However, VG 10 knife steel creates a good balance between hardness and toughness. The toughness is better than most knife steels at 60+HRC. So, you don't need to worry about the knife breaking easily.
3. VG10 has long-edge retention
VG10 steel is favored by most chefs for its impressive edge retention. The Vanadium, cobalt, chromium, and carbon in their composition blend well to offer high edge retention. So, no frequent knife sharpening needs.
4. VG 10 steel has good corrosion resistance
14.5% to 15.5% chromium and 1.2% Molybdenum in its alloy composition improve its corrosion resistance. Thus, the knife blade can keep its shine for a long time.
5. VG10 steel is rust-resistant
The most common problem with kitchen knives used is rust, you may get distraught about it. However, the VG-10 blade is rust-resistant due to its high levels of chromium which makes the blade highly resistant to oxidation. So, it is uneasy to get rust.
The disadvantages of VG 10 steel
Not all things about the VG 10 blade are good. unfortunately, I have to tell you that it is not dishwasher-friendly. Putting a VG 10 knife in the dishwasher may damage the blade and reduce its sharpness. So, hand washing VG 10 kitchen knives are always recommended.
After we know its good properties and its disadvantages, we can move to other questions about VG 10.
Is VG 10 steel good for knives?
Yes. As we mentioned above, the VG 10 steel blade can hold its edge longer and stay sharp with strong corrosion resistance, rust-resistance. So, it is good for kitchen knives, as well as hunt knives, and pocket knives. What's more, the vg10 Damascus knife is affordable.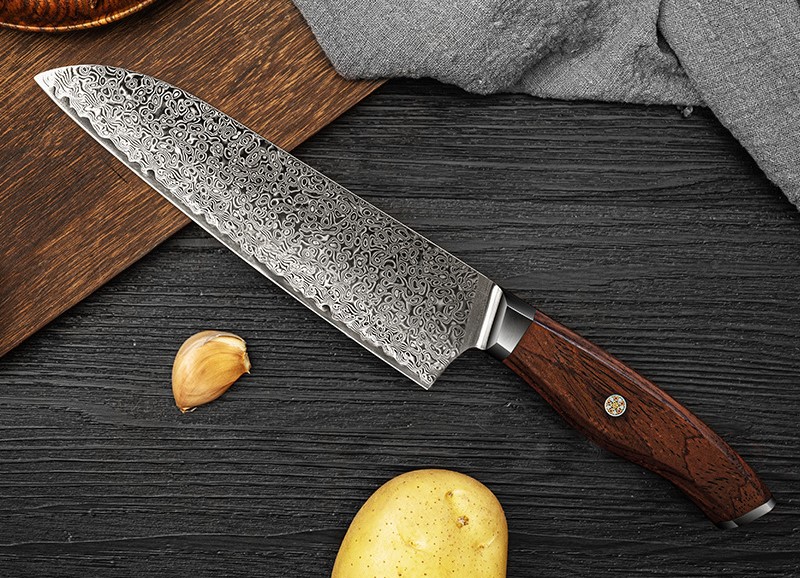 Conclusion
If you are looking for a quality chef knife for your kitchen, the VG 10 knife is a good choice that blends the hardness of carbon steel and the corrosion rust resistance of stainless steel. VG 10 steel is worthy of the gold standard in clad steel. In addition, the visually elegant Damascus pattern of VG 10 steel is added bonus. I believe you'll love the VG10 Damascus knife after you use it.
---
More Kitchen Knives Guides
Comment