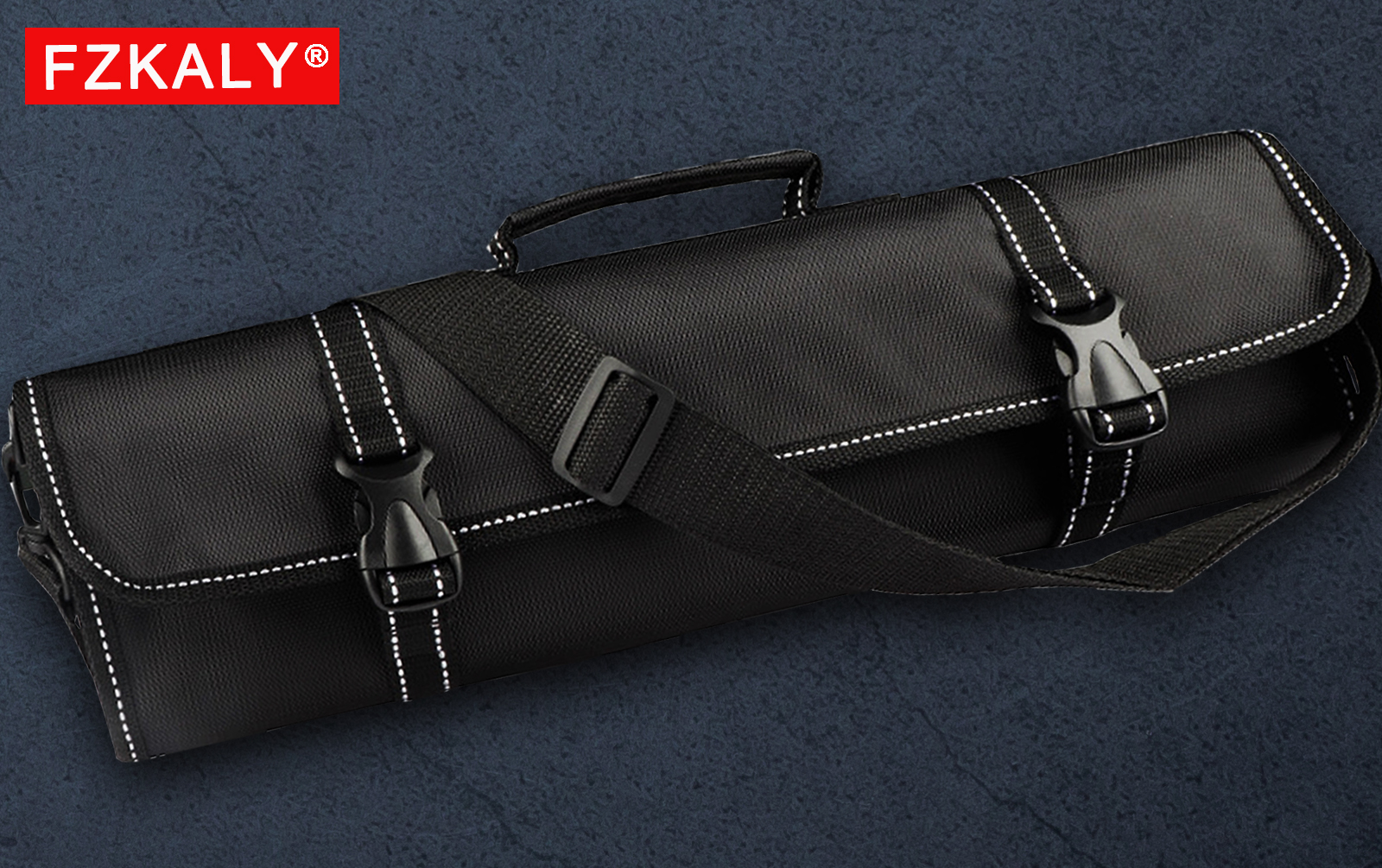 PREMIUM MATERIAL: This knife roll is made of premium canvas, sturdy, durable, waterproof and rip-resistant. Designed to withstand many years of daily use.
MULTIFUNCTION KNIFE ROLL: Features 8 pockets to hold 8 kitchen knives that store a range of large to small knives and tools. Professional knife roll ensures long lasting durability and maximizes safety.
LIGHTWEIGHT & PORTABLE: Fzkaly knife roll weighs 1.44 lbs. With an adjustable shoulder strap, this knife roll is perfectly designed to be comfortable and easy to carry when going to work.
IDENTIFY YOUR KNIFE ROLL: Business card slots define your own knife roll. Ensure that the knife roll is not easy to lose.
GORGEOUS & FUNCTIONAL GIFT: Fzkaly canvas knife roll is the perfect gift for professional chefs and cooking enthusiasts.
Knives are sold separately.