Say goodbye to messy crumbs and damaged slices with our 8" bread knife!
Serrated Design and Versatile: This bread knife adopts a geometrically serrated edge design and is sharpened to a 13 to 15° edge, which grips and effectively slices the hard crusty loaves or soft-skinned fruits and vegetables without damage every time. Whether you're dealing with thick bread, toasts, bagels, baguettes, brioche, or delicate cakes, our bread knife is up to the task.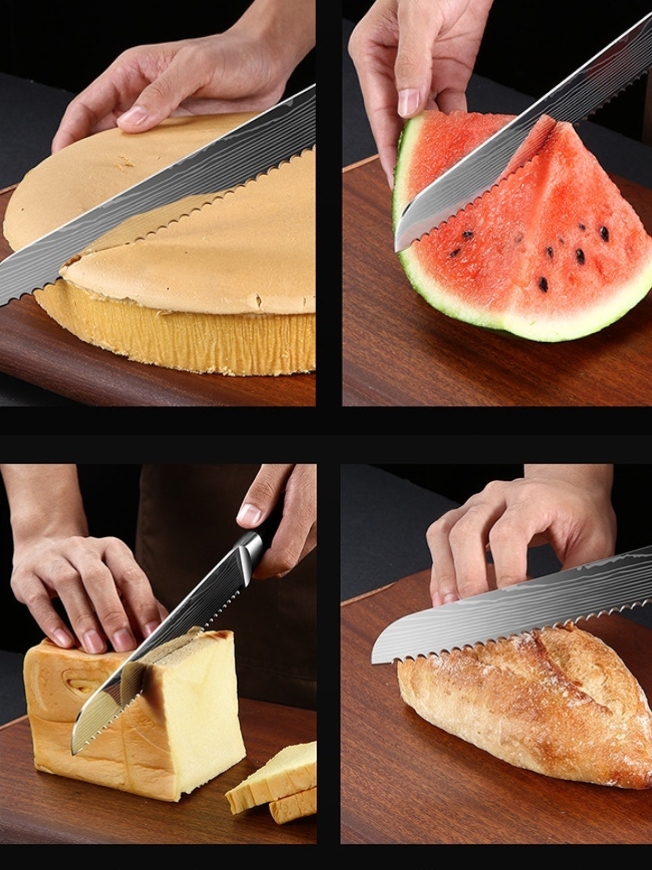 Premium Stainless Steel Construction: Our serrated blade is constructed with one-piece high-carbon steel(5Cr15MoV), which has high corrosion and rust resistance and an enduring sharp serrated edge. Good for easy edge maintenance and long-lasting sharpness. Going through vacuum heat treated, hardness is up to 58HRC.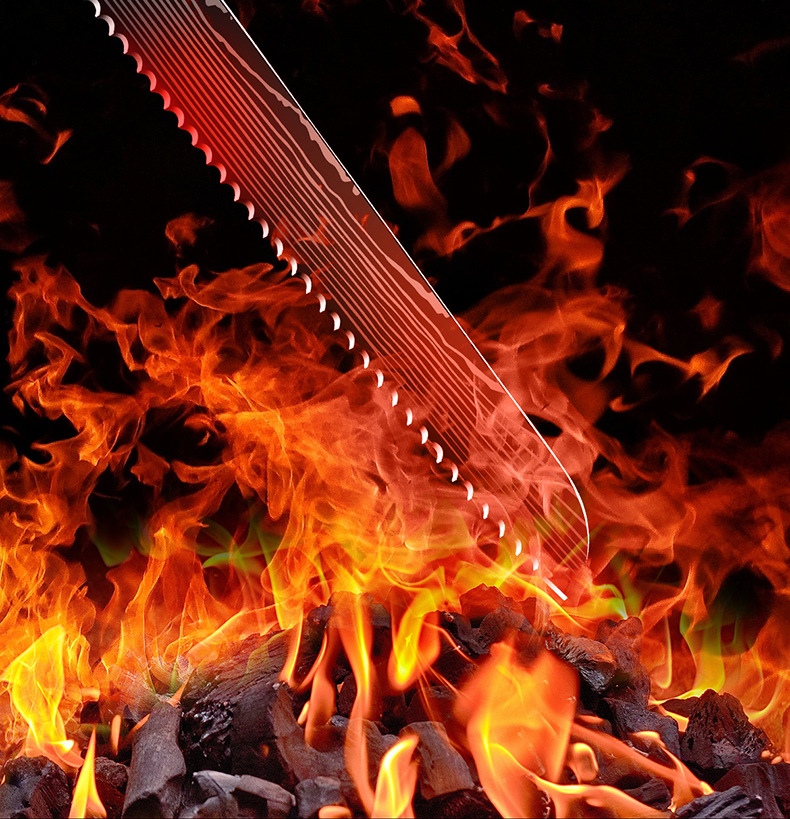 Also, It is easy to clean, Just rinse in water and add some soap foam if needed.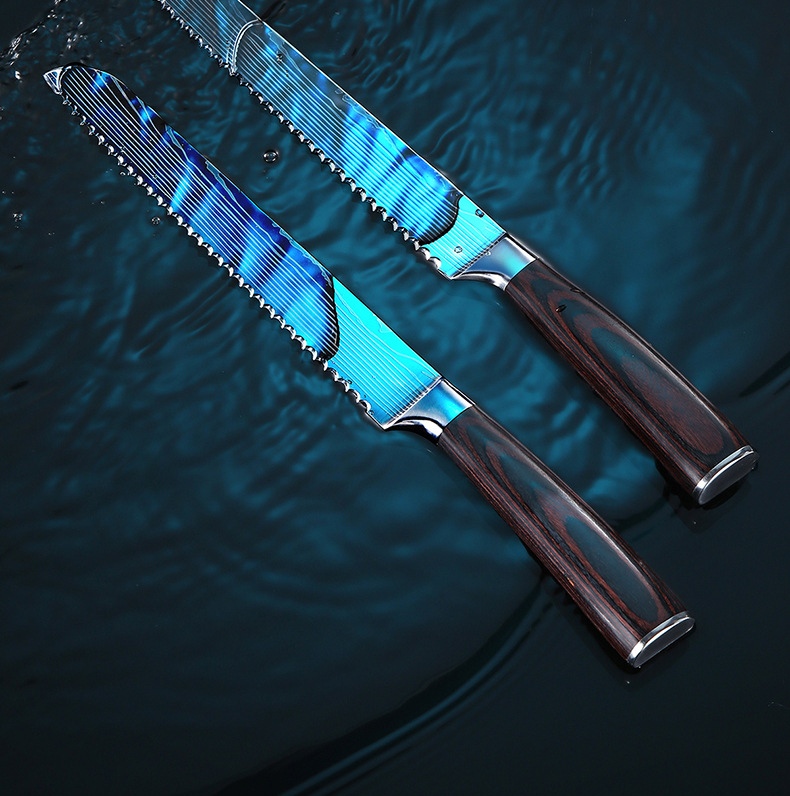 Comfortable Handle and Full-tang Construction: The serrated cake knife features an ergonomically shaped rosewood handle with textured finger points, and offers a non-slip grip with added comfort, durability, and safety.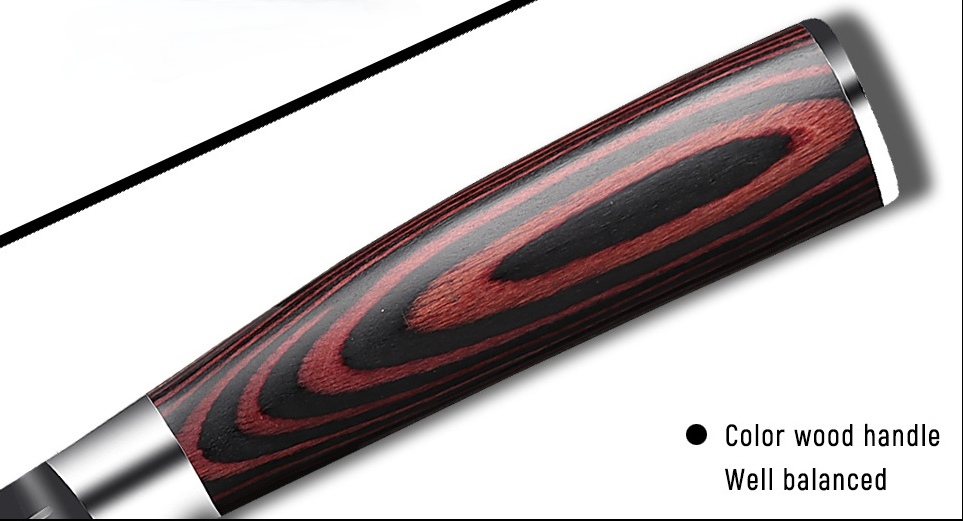 Perfect Gift Choice: Elegant, sleek, and practical, Our 8" serrated bread knife comes with a display gift box as the outer packaging. The box inside uses fine flannel as the raw material to wrap the serrated knife in all directions. The special waved pattern blade adds extra striking attraction. A thoughtful gifting idea for any gifting occasion.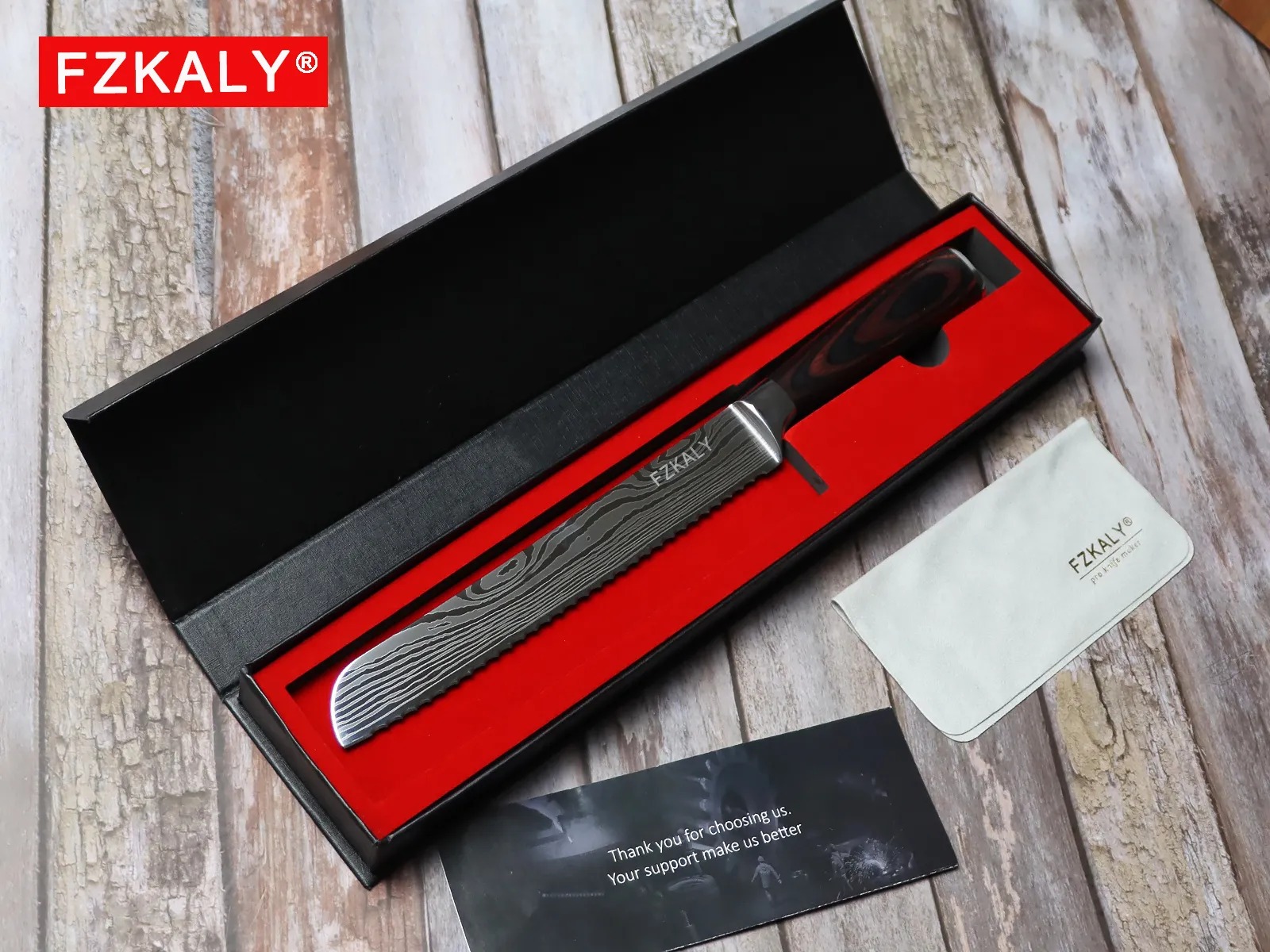 Don't limit just slicing bread! this sawing knife is also good for handling boules, cake, hams, fruits, turkey, sandwiches, frozen meat, and more. a must-have for every kitchen!
Now, effortlessly tackling crusty loaves and delicate fruits alike with our Bread Cutting Knife!
---
What's in the box
8" Bread Knife x 1
Gift Box x 1
User Manual x 1
Soft Cloth x 1
---
Measurements
Blade Length: 8 in
Handle Length: 5 in
Total Length: 13 in
Blade Thickness: 0.08 in
Blade Width: 1.18 in
Net Weight: 0.41 lbs